IPhO Announcements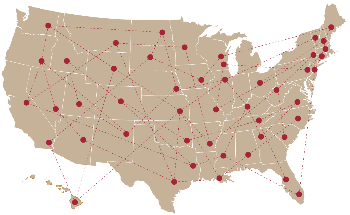 IPhO is pleased to announce the addition of three new student chapters to our growing national network!
Congratulations to student pharmacists at:
Binghamton University School of Pharmacy and Pharmaceutical Sciences

University of Toledo College of Pharmacy and Pharmaceutical Sciences

Palm Beach Atlantic University Lloyd L. Gregory School of Pharmacy
IPhO now connects them to a national network of 70 chapters and more than 4,000 student pharmacists with similar interests, as well as a national network of hundreds of industry fellows and thousands of industry pharmacists.
Several more schools are in the late stages of filing their chapter applications and will soon join the growing national network.

To start a chapter at your school, click here.

For the student benefits of joining IPhO, view the National Student Brochure here!


As the 2018-2019 school year winds down, IPhO is pleased to announce the 2019-20 National and Regional Student Officers! They will continue the beneficial work being done by this year's group and IPhO is looking forward to kicking off the new year with them in the coming months.
Learn more about the IPhO National Student Officers and all of the resources available to student pharmacists interested in an industry career, here.
Congratulations and welcome to the following officers!
IPhO is pleased to introduce the newest member of its leadership team! Dr. Leah Palmer joins as the Vice President of Student Leadership Development. With extensive experience in regulatory affairs, in the area of prescription drug promotion and team management, she offers valuable insight to help students progress toward an industry career. Dr. Palmer will take an active role in helping to oversee and grow the existing IPhO student leadership program, which exposes cohorts of successful student pharmacists to the responsibilities they'll face in common industry functional areas.
Welcome to the team, Dr. Palmer!
Learn more about Dr. Palmer and the IPhO Leadership Team.