IPhO Announcements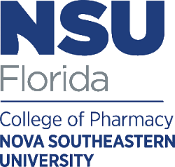 IPhO is pleased to announce the addition of another new student chapter to our growing national network!
Congratulations to student pharmacists at Nova Southeastern University College of Pharmacy. IPhO now connects them to a national network of over 4,000 student pharmacists with similar interests, as well as a national network of hundreds of industry fellows and thousands of industry pharmacists.
Several more schools are in the late stages of filing their chapter applications and will soon join the growing national network.

To start a chapter at your school, click here.

For the student benefits of joining IPhO, view the National Student Brochure here!


The 1st annual National Fellows Council (NFC) Live Summer Kick-Off Meeting was held in early August at Sanofi Genzyme in Cambridge, MA. Thirty NFC fellows from Boston, New York, New Jersey and North Carolina gathered face-to-face to kick off the new fellowship year. Typically, NFC work is done remotely as members are located across the country, so this opportunity to meet in person, network, and discuss the year's initiatives was invaluable.

In July 2018, pharmacy students from across the country gathered for the National Pharmacists Association/Student National Pharmaceutical Association Conference in Charlotte, N.C. Educational services, professional training, professional development and best-health practices were discussed at the conference.

IPhO was invited to have an exhibit table at the conference to raise awareness among pharmacist and student pharmacist attendees about the opportunities for pharmacists in industry and the active roles they play. IPhO National Student Officer Mitchell Linton and IPhO Regional Student Officer Kimberly Watson (both Howard University, Class of 2019) represented IPhO at the event to help raise awareness among student pharmacists about how they can leverage their education and clinical expertise in industry to have a broad impact on healthcare.