IPhO Announcements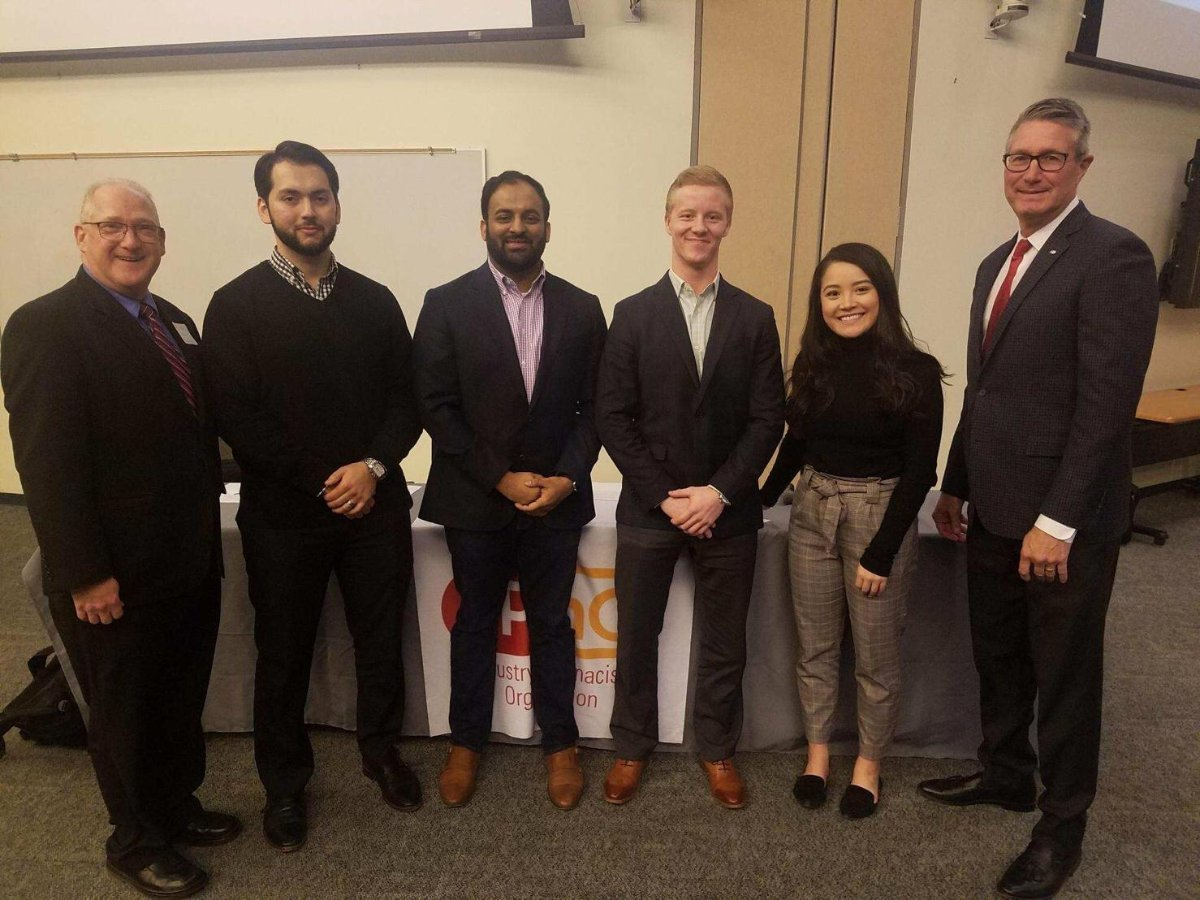 The first-ever IPhO Northeast Regional meeting was held at Albany College of Pharmacy and Health Sciences (ACPHS) in late February. Nearly 75 students from across the northeast attended, representing ACPHS-Vermont, University of Buffalo, University of Rhode Island, and Binghamton University.
Meeting attendees had the opportunity to network with a number of industry professionals, including current fellows, IPhO Executive Director and Founder Dr. Jim Alexander, and ACPHS President Dr. Greg Dewey. Dr Dewey and Dr. Alexander spoke about the significant increase in need for pharmacists in industry over the past few years, so that students could gain insight into the opportunities available to them outside of a clinical setting.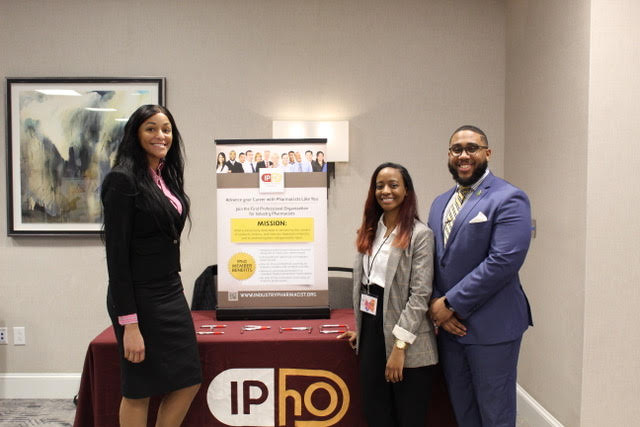 IPhO chapter leaders joined hundreds of student pharmacists from across the country in Washington D.C. for the 2019 Student National Pharmacists Association (SNPhA) Conference. The annual meeting keeps students up to date on topics like best practices in health care, available professional resources, career development, and more.
Mitchell Linton (National Student Officer of Professional Affairs), Kimberly Watson (Regional Student Officer of Southeast Region), and Jayla Briggs (IPhO Howard Chapter President) took advantage of the forum to help raise awareness among attendees about the growing prominence of pharmacist roles in industry. They shared their experiences working with IPhO and advised students on how to leverage available resources to secure an industry career and make a global impact on health care. The SNPhA conference provides an outlet for aspiring pharmacists to come together, learn from eachother, and discuss important industry topics—such as how to improve the representation of minority groups in the field.
IPhO thanks the SNPhA Howard University Chapter for the opportunity to exhibit. We look forward to ongoing collaboration with NPhA/SNPhA—a partnership that will continuously advocate the value that pharmacists bring to industry.
Authored by Mitchell Linton, IPhO National Student Officer of Professional Affairs and Chapter On-boarding, Howard University, Class of 2019


IPhO is pleased to announce the addition of another new student chapter to our growing national network!
Congratulations to student pharmacists at Regis University School of Pharmacy. IPhO now connects them to a national network of 64 chapters and 4,000 student pharmacists with similar interests, as well as a national network of hundreds of industry fellows and thousands of industry pharmacists.
Several more schools are in the late stages of filing their chapter applications and will soon join the growing national network.

To start a chapter at your school, click here.

For the student benefits of joining IPhO, view the National Student Brochure here!