Fellows
Industry Content for Fellows
Fellows Feature
IPhO FELLOWS FEATURE: Tanya Chaudhri, PharmD
Featured Fellow: Tanya Chaudhri, PharmD
Fellowship Sponsor Company: UCB/IPhO
Function/Discipline: Global Regulatory Strategy
Fellowship Years: 2018—2020
Alma Mater: University of Illinois at Chicago - College of Pharmacy, Class of 2018
Pursuing a career in the pharmaceutical industry comes easy to some, but can be a discovery process for others. For me, I felt it was a little of both. I knew I wanted to pursue a non-traditional career path and I knew I wanted it to be in industry, but the discovery for me was deciding which function was the best fit. Industry provides opportunities for pharmacists to grow exponentially, which is what initially intrigued me and drew me in. Regardless of which company you choose, you will be faced with challenges and opportunities that will require the scientific knowledge gained in pharmacy school, and will allow you to apply skills such as critical thinking and strategic planning. The growth acquired from these opportunities can completely change the dynamic of a pharmacist's career. After learning more about industry I came to understand that not everything is black and white, and pharmacists have been and can continue to be trained to create the grey that is necessary to ensure medications in development are truly meeting an unmet global need.
Fellows Feature
IPhO Fellows Feature: Sara Angione, PharmD
Featured Fellow: Sara Angione, PharmD
Fellowship Sponsor Company: GlaskoSmithKline (GSK) and UNC Eshelman School of Pharmacy (UNC)
Function/Discipline: Global Regulatory Affairs
Fellowship Years: 2017 – 2019
Alma Mater: Fairleigh Dickinson University (FDU), Class of 2017
My strong interest in regulatory affairs originated from my cooperative education placements, and my employment within the Federal Government. I witnessed the dynamics between policy and science and developed an understanding of regulatory affairs and drug development through various employment experiences. My positions within Health Canada, community pharmacies internationally, and industry settings at Novartis and Becton Dickinson helped me become familiar with pre-market regulatory review and post-market surveillance.
Fellows Feature
IPhO FELLOWS FEATURE: Lanny Nguyen, PharmD
Featured Fellow: Lanny Nguyen, PharmD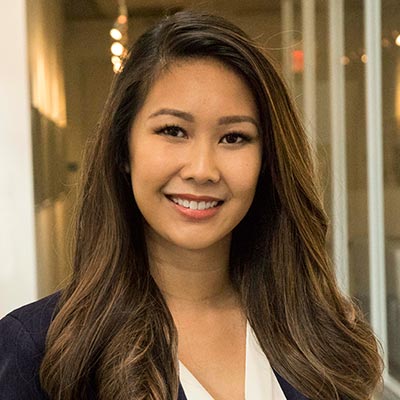 Fellowship Sponsor Company: DDB Health (Omnicom Health Group)
Function/Discipline: Pharmaceutical Advertising and Marketing
Fellowship Years: 2017-2019
Alma Mater: Rutgers University, Class of 2017
I never imagined that one day I would use my pharmaceutical background to assist with virtual reality experiences, video shoots, and podcasts. I knew early on in pharmacy school that I was interested in a somewhat non-traditional path. Before applying to pharmacy school, I was only aware of community and hospital pharmacy. After taking a class about the pharmaceutical industry at Rutgers, I learned that pharmacists have the potential to impact patients and healthcare on a national or even global level. I decided to explore that path further and took an Pharmaceutical Advertising and Marketing elective course. I was intrigued by the fact that this career path would allow me to use my scientific knowledge while incorporating creative elements. I was fortunate to intern at two pharmaceutical advertising agencies, RevHealth and Harrison and Star, which solidified my interest in this career path.