IPhO Announcements
Purdue IPhO Chapter hosts Midwestern Regional Symposium
Purdue University's IPhO Chapter hosted its 2nd Annual 2017 Industry Pharmacist Symposium on April 8. This year's event brought together about 50 students from eight Colleges of Pharmacy. It also hosted 9 Speakers from 5 pharmaceutical companies and the Food and Drug Administration (FDA). The Symposium attracted speakers with expertise in regulatory affairs, regulatory policy and administration, commercialization and marketing, and health economics and outcomes research. Participants learned about these fields through interactive workshops that featured real world cases. Students also engaged with speakers in small group discussions that focused on CV development and interviewing principles. In addition, representatives from IPhO Chapters at University of Illinois at Chicago, Midwestern University, and Purdue University provided chapter updates that highlighted various initiatives implemented by the respective chapters. Purdue University IPhO hosts the Industry Pharmacist Symposium annually as an avenue to explore various fields within industry, as well as network with industry pharmacists and fellow students from other Colleges of Pharmacy.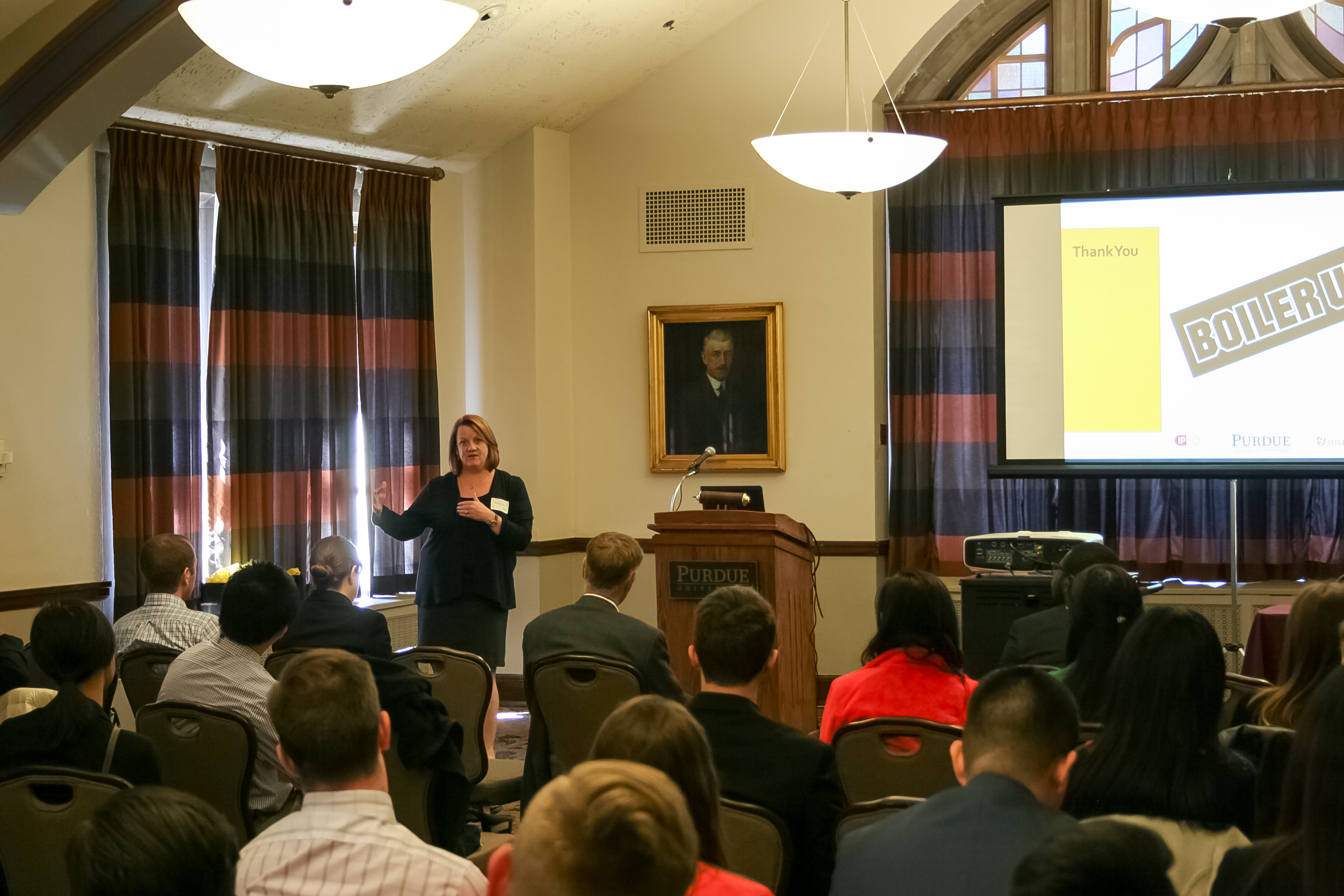 Purdue University IPhO would like to extend special thanks to the generous Purdue University Alumni who sponsored the Symposium, and to the following professionals for being a part of the Symposium:
Keynote Speaker
Jeff Hatfield, BPharm, MBA
Distinguished Speaker
Distinguished Facilitators
Collin Churchill, PharmD, MBA
Brooke Fair, PharmD
John Kaiser, PharmD
Ellen Molinaro, RPh
Shivani Vora, PharmD
Contributing Fellows
Kory Gardner, PharmD
John Riehl, PharmD
Shivani Vora, PharmD
Authored by Kwadwo Yeboah, third-year professional student, and President of Purdue University College of Pharmacy IPhO. Sincere thanks to the team that made this event a success: Alex Schuster, Caroline Muhoro, Michael Yeakey, Jacob Tebbe, Joshua Martin, Melanie Pugh, James Jeng, Priya Patel, Matthew Plassmeier, and our Faculty Advisor, Dr. Brian Shepler.
2017 IPhO Annual National Student Event
On Saturday, March 25, 2017, 200 students from around the country assembled in San Francisco for IPhO's 4th Annual National Student Event, hosted by University of the Pacific's IPhO chapter.
Student leaders from many of IPhO's 48 student chapters attended the E-board National Assembly, featuring an update on the exciting future plans IPhO has for the growing national network of student chapters.