To kick off the 2018 Midyear Meeting in Anaheim, IPhO and its National Fellows Council hosted an exciting event for all fellows from across the country to network and learn the ins and outs of how to land a full-time position post fellowship. Moderated by IPhO Executive Director Jim Alexander, the program featured a series of roundtable discussions with successful fellowship alumni/industry executives who shared their insights and guidance on how to pursue a full-time position within industry.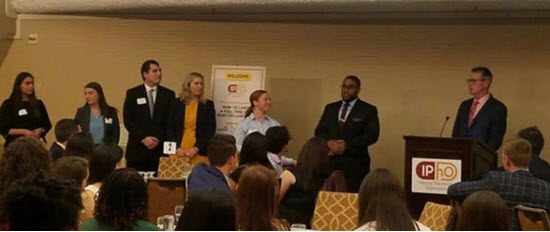 The IPhO National Fellows Council would like to thank the following table discussion leaders for volunteering their time and sharing key insights:
Damian Bialonczyk, PharmD, MBA, Senior Manager of Medical Affairs, Diabetes Care, BD Medical
Vatche Demirjian, PharmD, Manager, Global Medical Information and Medical Review, Alexion
Kevin Kerr, PharmD, Associate Director, Clinical Development, Allergan
Yu Mao, PharmD, MBA, Senior Scientist, Global Aggregate Reporting and Risk Management, Johnson & Johnson
Corey Robinson, PharmD, MBA, Senior Product Manager, Global Rare Diseases, Sanofi Genzyme
Richard Bradley Rzendzian, PharmD, MBA, Oncology Sales Specialist, Janssen Pharmaceuticals
Elvis Osei Tutu, PharmD, RAC, Manager, Global Regulatory Affairs Therapeutic Groups, GSK
Alex Wei, PharmD, Medical Science Liaison, Alnylam
Christina Zhao, PharmD, Senior Manager, US Marketing, Alnylam
IPhO would like to thank the following generous event supporters: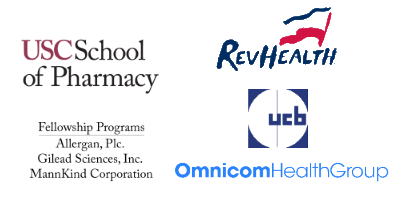 Stay tuned for more IPhO networking events in the near future!