On Saturday, March 17, 2018, students from across the country gathered in Nashville for the IPhO 5th Annual National Student Event.
Student leaders from many of the 54 student chapters attended the E-board National Assembly, which featured an update on the exciting plans in store for the growing national network of IPhO student chapters and recognized the hard work and dedication of chapter leaders.

The event also featured a general session for all students interested in industry entitled, "IPhO Presents: The Path to Industry." The keynote presentation, led by IPhO Executive Director James Alexander, explored the varied (fellowship and non-fellowship) paths that pharmacists can take to pursue a career in the biotech or pharmaceutical industry. In addition, Jerry Silverman, VP Professional Development & Coaching, detailed the extensive resources available to IPhO student members on the IPhO website, such as professional coaching services, a continuously updated fellowship directory, industry internship toolkit, the innovative FellowMatch service, and its newest addition, Industry Pathfinder.
As a capstone to the event, students were provided the opportunity to network with multiple exhibitors, including fellowship programs and potential employers!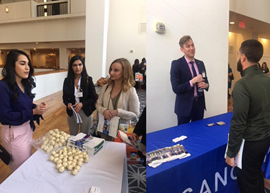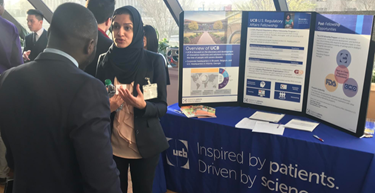 Many thanks to our generous supporters and exhibitors for making this event possible!