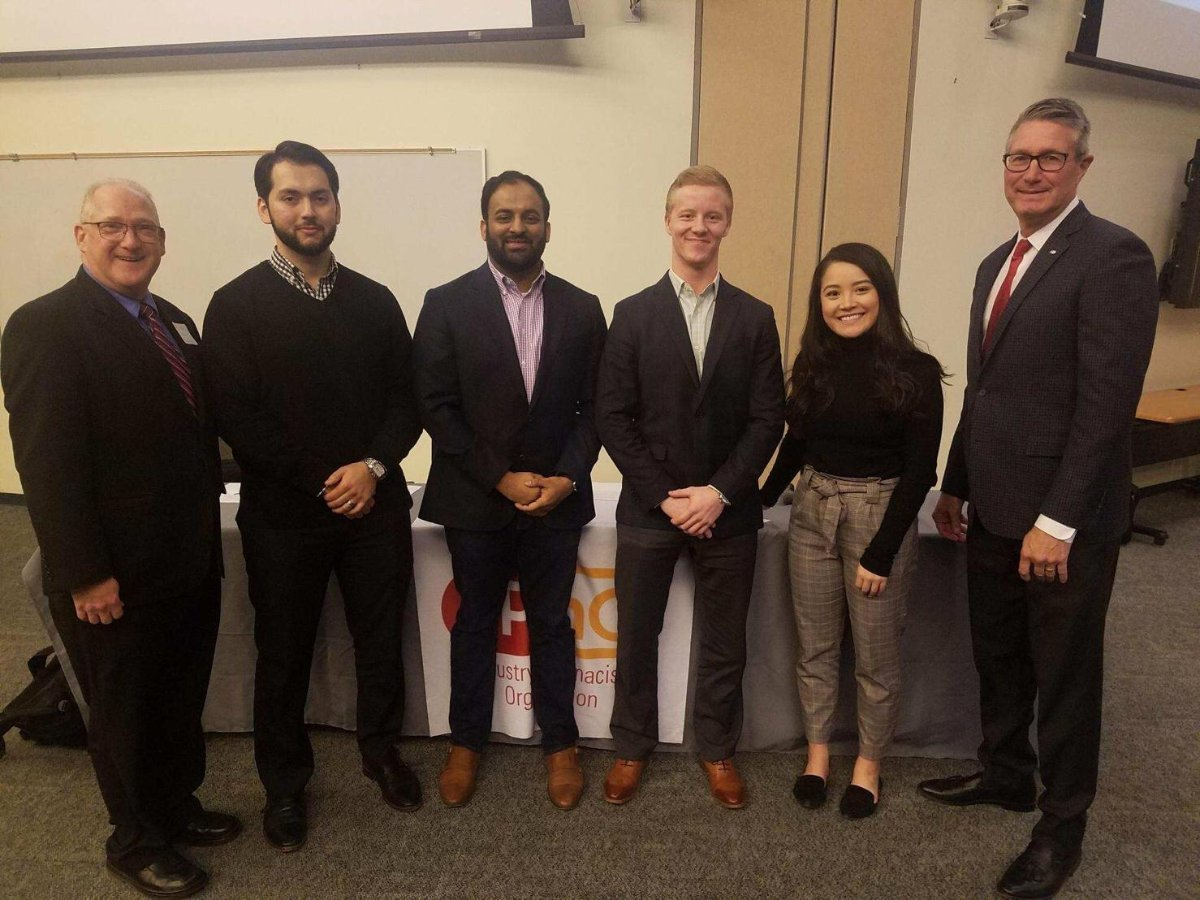 The first-ever IPhO Northeast Regional meeting was held at Albany College of Pharmacy and Health Sciences (ACPHS) in late February. Nearly 75 students from across the northeast attended, representing ACPHS-Vermont, University of Buffalo, University of Rhode Island, and Binghamton University.
Meeting attendees had the opportunity to network with a number of industry professionals, including current fellows, IPhO Executive Director and Founder Dr. Jim Alexander, and ACPHS President Dr. Greg Dewey. Dr Dewey and Dr. Alexander spoke about the significant increase in need for pharmacists in industry over the past few years, so that students could gain insight into the opportunities available to them outside of a clinical setting.
Brian Carroll, Former Eli Lilly Representative, delivered an exhilarating keynote speech, through which he stressed the impact that industry pharmacists have on medicine, noting that industry needs diverse personalities and skillsets and can be a fit for nearly every type of pharmacist.
Later in the day, students heard from a panel of fellows as they shared their experiences at Midyear, talked about how they obtained a fellowship, and explained their day-to-day responsibilities in their fellowships. After lunch, an "Industry Ready" workshop was initiated, where attendees dispersed into groups to network with each other and the fellows. Students also benefitted from CV/Resume, LinkedIn, professionalism, and elevator speech workshops.
The Albany Chapter was grateful to have students across the region attend this event, and looks forward to hosting the IPhO Northeast Regional Meeting for years to come.
Authored by Nicholas James, PharmD Candidate, Albany College of Pharmacy and Health Sciences