This year's VIP Case Competition saw no shortage of thoughtful, creative, and well-crafted submissions, with University of Illinois at Chicago (UIC) College of Pharmacy taking home the second place cash prize.
The creative process of UIC Student Chapter Members began long before the start of their product development, when they approached their faculty advisor with an innovative concept: encourage students to participate in the VIP Case Competition to earn credit toward their elective requirement.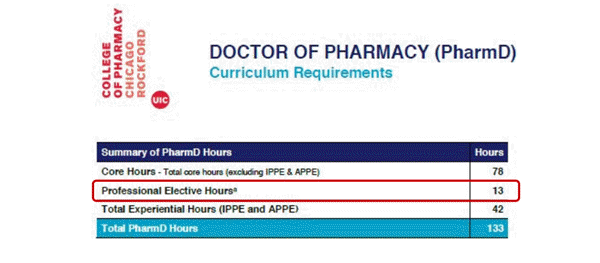 UIC offers students an opportunity to complete an independent study course, in research or special projects, that counts toward the 13 hours of elective credit required for graduation. In order for an independent study to qualify, students must meet with their faculty advisor to discuss the description of the work, along with the criteria for evaluation.
UIC IPhO Chapter President Michelle Yu and Vice President Jon Nazari approached their faculty advisor with the idea of the IPhO VIP Case Competition counting as their independent study. After consulting with the Office of Student Affairs, it was confirmed that as long as particating students contributed 30 hours of work, they were eligible to earn 1 hour of elective credit.
Students independently tracked and self reported the amount of time spent working on the project, which was an incredible success in this year's competition. The model of VIP Case Competition participation qualifying as an independent study is one that should be explored wherever possible, as it tests students' pharmaceutical commercial development knowledge and allows them to apply what they know through an industry-based case scenario. UIC will continue to develop this model and find new ways to standardize time tracking and participation measurement.
Many thanks to the UIC Student Chapter Members for forging a path for the continued success of the IPhO VIP Case Competition.