The 2016-17 term has been an extremely exciting and productive period for our National Student Officers. We want to take this moment to acknowledge each of them and some of their numerous accomplishments. IPhO increased its national student leadership from three to six members this past year to support the continuing growth of our organization. During their tenure, the number of IPhO Student Chapters grew to 48! This growth would not have been possible without the tremendous commitment and quality of these student pharmacist leaders.
In addition, we are pleased to congratulate each of them on their acceptance to an industry fellowship program.
2016-17 IPhO National Student Officers
Bridgette Tran, PharmD
MCPHS Worcester
NSO, Chapter Management
Fellow, Daiichi- Sankyo Medical Affairs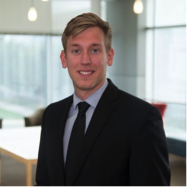 Zachary McCormack, PharmD
Purdue University
NSO, Chapter Development
Fellow, Sanofi Genzyme Global Marketing
Venkatesh Satram, PharmD
ACPHS - Vermont
NSO, Professional Outreach
Fellow, Celgene Global Project Leadership
Rosemary Boshar, PharmD
MCPHS - Worcester
NSO, Scholarly Activities
Fellow, Global Medical Affairs - Oncology
Lan-Anh Nguyen, PharmD
Rutgers University
NSO, Social Media and Marketing
Fellow, Omnicom DDB Medical Advertising
Kassim Rahawi, PharmD
Virginia Commonwealth University
NSO, Professional Development
Fellow, Abbvie Professional Development Program
Among their many notable accomplishments were:
Supported the approval and conducted onboarding training and orientation of 15 New IPhO Network Chapters
Managed all ongoing operational, marketing, and social media communications between IPhO and its current 48 Chapters
Reviewed and evaluated all Annual Chapter Report Submissions
Precepted more than 40 IPhO Interns working on a variety of priority projects
Collaborated on the development and implementation of our very successful 4th Annual National Student Program in San Francisco
Led the re-design and deployment of the Fellowship Catalog 3.0 and made it the most valued student industry resource
Co-authored and supervised scholarly research on Describing Industry Curriculum within US Colleges of Pharmacy
We are grateful for your contributions and look forward to continuing to work with each of you in your roles on the IPhO National Fellows Council!